Floriani Spectrum 120 Thread Set with Rainbow Software
$399.00
Floriani 100% Polyester Embroidery Thread has a beautiful sheen that is brighter than most rayon threads, and yet it has all the strengths of 100% polyester. It is manufactured with a Tensile strength designed to run smoothly on any machine including high speed commercial embroidery machines.
SKU:

RNKBNDL
Categories: Embroidery Thread Sets, Embroidery Thread, Floriani, Thread, Sewing Tech Talk with Cathy, Sale, Dad Jokes Embroidery on a T-shirt, Embroidered Buttons, Surprisingly Addictive, Color My Embroidery Mine
Tags: thread, Software, Floriani, digitizing software, embroidery thread, embroidery digitizing
Description
This 120 Spool Thread Set spans the entire Floriani spectrum! This Collection will bring the right tints, tones, and shades of thread you need for all of your designs! Each spool is 1000m of Floriani Polyester, with a high sheen and high tensile strength. These Floriani 120 Thread Set is perfect for adding color, luster, and production value to your finished projects!
Floriani Rainbow Software Features
Sizing program – Resize your designs with new stitches generated to maintain the original design density.
Color sort
Auto baste
Insert color stop
Custom Shape Library
One click color conversion to Floriani or other popular thread brands
Floriani's Commitment to Quality: All phases of the Floriani thread manufacturing process are performed in-house to insure quality. Employees are thoroughly trained on the use of the equipment and internal procedures to maintain high level of quality. Each cone is coded so that a lot number, machine, and operator can be identified if necessary. Each lot of new raw material is inspected and tested to make certain the quality of materials going into production are sufficient for producing a quality product. The same is true for finished products. An internal lab is used to test random samples of raw materials and finished cones, for control reasons. Furthermore, an independent, international testing lab is used to measure the quality of threads with respect to tensile strength and color fastness.
No environmentally harmful products or carcinogens are utilized in production. All water used to dye the thread is properly treated to separate dye stuff from the water used in production. The inert sandy, grit material which remains is used as a land fill substance to help fight erosion along the coastlines. The use of certain dyes may change in order to adhere to environmental safety regulations.
Additional information
| | |
| --- | --- |
| Weight | 10 lbs |
| Dimensions | 20 × 20 × 50 in |
0% Interest for Up to 60 Months
On purchases of $300 or more made with your Sewing & More credit card. Terms of 6 to 60 months available.
Apply for your Sewing & More Credit Card now!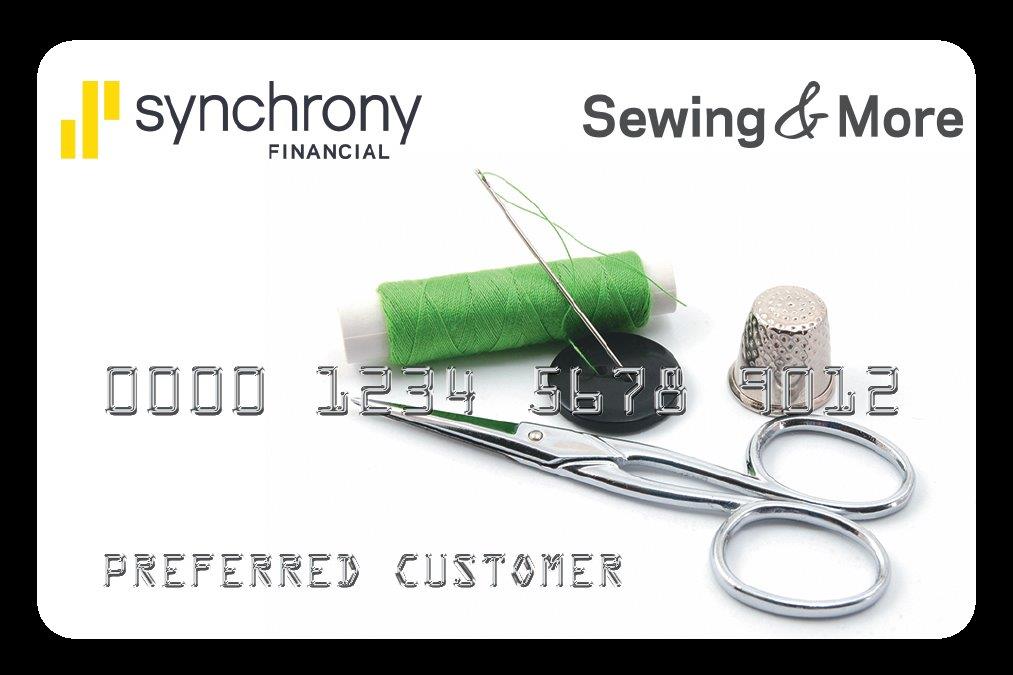 Get Pricing Info Direct from George Moore
More information about pricing for this amazing sewing machine is available directly from our owner, George Moore.
Just fill out this form and George will call or write you as soon as he can.
For better service, tell us about your sewing skill level and your current machine in the message section.
Thanks in advance for your inquiry!
Special Access Program
Prices and online sales for this product are available through our Special Access program.
Please fill out and submit this form, and we will get back to you as soon as possible to enable this feature for you.
Thanks in advance for your inquiry!
[contact-form-7 404 "Not Found"]
Subscription Pricing Info
Please contact us for info on processing your subscription. We can go through your options and sign up
Thanks in advance for your inquiry!
[contact-form-7 404 "Not Found"]
Synchrony Financing Available
Applying or using your Synchrony Sewing and More card is easy. Just shop normally, then click the "Pay with Synchrony" Button as the payment option during Checkout. It looks like this:

Moore's Sew has partnered with Synchrony Financial to help make your purchases over $150 easier with the Sewing & More credit card. Through the credit application below, you may be eligible for credit with different repayment options starting at 0% interest for 6 to 72 months depending on the size of your purchase.
Here are some of the popular options:
For purchases $150- $999, 6 months with pay, deferred interest on purchases
For purchases $1000- $1999, 12 months with pay, deferred interest on purchases
For purchases $2000- $4999, 24 months with pay, deferred interest on purchases
For purchases $5000- $6999, 36 months with pay, deferred interest on purchases
For purchases $7000- $8999, 48 months with pay, deferred interest on purchases
For purchases $9000 and higher, 60 months with pay, deferred interest on purchases