Janome Horizon Memory Craft MC9450QCP Sewing and Quilting Machine
---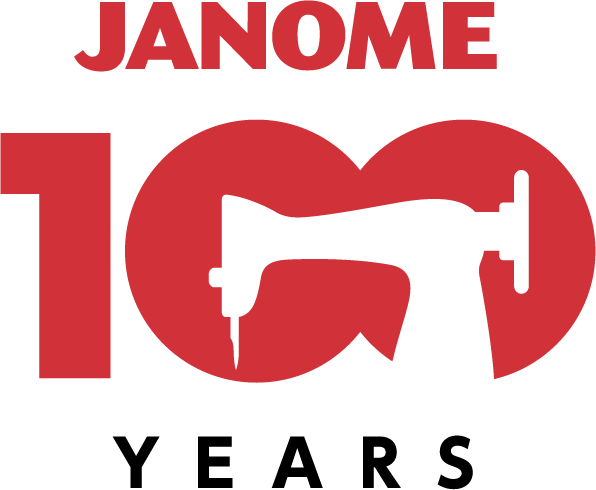 Look back through Janome's interesting 100-year history here.
---
---
You've devoted yourself to an art form that creates a legacy. You deserve a machine that is as serious about your hobby as you are. Let Janome's Horizon Memory Craft 9450 QCP Professional take your creations to new heights.
The Horizon Memory Craft MC9450 QCP has all the features you require to simply sit, relax, and sew. The large LCD color touch screen makes it so easy to navigate through the 350 built-in stitches, including 11 one-step buttonholes and 7 alphanumeric fonts including 9mm lettering and numbers. You can customize each stitch, including buttonholes, plus save as a favorite stitch. Sewing Applications gives you a variety of pre-set stitch functions, ready to sew zips, blind hem, buttons, quilting, rulerwork, patchwork, and lots more.
---
Visit any of our 5 retail locations to get a closer look! Only available in-store.
Description
Janome Horizon Memory Craft 9450QCP
Janome Horizon Memory Craft 9450 QCP Must-Have Features
The Janome Memory Craft 9450QCP was designed with the quilter in mind. For years, Janome has listened to the sewing and quilting enthusiasts and they responded by producing on of the best received machines in the industry. The Janome Horizon Memory Craft 9450QCP is the answer to oall your sewing and quilting needs.

Quarter Inch Foot without Guide
Quilters know that a precise quarter inch seam is the key to precision-pieced patterns. Personal preference often dictates the just-right pairing of sewist and accessory foot to achieve those results. The new flangeless Quarter Inch foot removes the guide from Janome's traditional O foot for improved visibility and exact seam placement.
Ruler Quilting
Expand your quilting options and take advantage of the wide array of precision templates on the market for ruler-guided quilting. Engage the Ruler Work mode in Sewing Applications and use the new Ruler Work foot (QR) to safely follow along the guiding edge of precision cut templates. Achieve beautiful and consistent quilting design results previously only available to longarm quilters.
Variable Zig Zag open toe foot
The new open toe Variable Zigzag (VZZ) foot (QZ) makes it easy to follow your stitch progress when using this unique Janome function. See precisely where you wish to widen or narrow your zig-zag stitch with the hands-free adjustment of the knee lifter.
Open-Toe Darning Foot (PD-H)
For quilters who prefer to free motion with a darning foot, an opening in the front is a must! This open-toe darning foot makes the needle very easy to see.
The High Light™
The adjustable High Light and nine Ultra Bright LED lamps are everything you need for a shadow-free workspace. The adjustable High Light pulls out to give direct light in the needle area and the nine LEDs illuminate the bed area.
AcuFeed Flex™
The AcuFeed Flex Layered Fabric Feeding System is the best on the market. AcuFeed Flex perfectly guides your fabric from the top and bottom. Perfect for quilts, plaids and any sewing requiring precise control.
NEW Needle Plate & Foot
Accurate stitches and perfect starts on any type of fabric has gotten easier. This narrow gauge industrial foot and straight stitch plate are great for curves and precise topstitching.
Spacious Sewing Bed
The ample work area and ergonomic design allows for more quilt room. The MC9400 provides 11" to the right of the needle and 15 ½" of total work area. The needle area is sleek and trim so you can easily see as you work.
Superior Needle Threader
Threading could not be easier. Set your thread, push the lever, release and sew. The Superior Needle Threader's advanced design feeds the thread through the eye of the needle with precise accuracy every time.
Machine Features
Top Loading Full Rotary Hook Bobbin System
350 Built-In Stitches and 4 Alphabets
Superior Needle Threader
Cloth Guide Included
One-Step Needle Plate Conversion with 3 Included Plates
Detachable AcuFeed Flex Layered Fabric Feeding System
USB Port and Direct PC Connection
Stitch Composer Stitch Creation Software
Variable Zig Zag for Free Motion Quilting
Straight Stitch Needle Plate with Left Needle Position for 1/4″ Seam Foot
Professional HP Needle Plate and Foot
Advanced Plate Markings
Full Color LCD Touchscreen (4.4″ x 2.5″)
Sewing Applications On-Screen Support
Maximum Sewing Speed: 1,060 SPM
Full Intensity Lighting System with 9 White LED Lamps in 4 Locations
11″ to the Right of the Needle
Retractable High Light
Improved Ergonomic Shape
Included Standard Accessories
1/4 Inch Seam Foot O
1/4″ Seam Foot Without Guide
AcuFeed Flex™ Dual Feed Holder with AD Foot
AcuFeed HP2 Foot
Blind Hem Foot G
Buttonhole Foot
Buttonhole Stabilizer Plate
Cloth Guide
Darning Foot
Extra Large Foot Controller
Free Motion Quilting Closed Toe Foot
Free Motion Quilting Open Toe Foot QO
Free Motion Quilting Zig-Zag Foot
HP Foot
HP Needle Plate
Knee Lifter
Open Toe Darning Foot 9mm
Open Toe Satin Stitch Foot
Overedge Foot M
Remote Thread Cutter Switch
Rolled Hem Foot
Ruler Work Foot QR
Satin Stitch Foot
Seam Ripper
Straight Stitch Needle Plate
Variable Zig-Zag Open Toe Foot
Zig-Zag Foot
Zipper Foot E
Free guide classes included with purchase at all Moore's SoCal locations. Click here for more information.