Pfaff Creative Icon Sewing and Quilting Machine **Pre-Owned**
$16,499.00
Pre-owned Pfaff creative icon comes with a new 1-year warranty. This is the time to upgrade to a top-of-the-line sewing and embroidery machine at a great price!
---
---
Out of stock
Want to be notified when this product is back in stock?
SKU:

CREATIVEICONUSED
Categories: Sewing Machine Brands, Pfaff Sewing & Quilting Combo Machines, Pfaff Sewing & Embroidery Combo Machines, Pfaff, Sewing & Embroidery Combo Machines, Pfaff, All Machines
Tags: sewing, embroidery, USB, PFAFF, Icon, Pfaff Icon
Description
The Pfaff Creative Icon was founded in Germany. Designed for the Artisan. Built to Perfection.
You are your truest source of inspiration, you have the confidence to let your imagination run free. You strive for mastery of your craft.
And you are the reason we designed the PFAFF creative icon sewing and embroidery machine, a high-performance instrument worthy of your artistic ambitions.
Seamless connectivity. Unparalleled power. Maximum workspace. Impeccable results.
The PFAFF creative icon s
ewing and embroidery machine

. It's where perfection meets freedom.

Enjoy the sophisticated yet timeless style you'll come to know and love. The ergonomically enhanced design is lighter-weight with a rubberized wheel, full body handle, with a curved workspace.

Already revealed features, with more to come!
Biggest & Brightest Workplace
Power & Stability
Comprehensive Connectivity with WiFi & mySewnet™
More Stitch Techniques and Embroidery Designs
Most Expansive Tablet-Like Screen
Quilting with Enhanced IDT™
Designed for the Artisan
Freedom of Best-in-Class Features
The Icon is available in stores only. Click here to arrange a private demonstration. We would love to show you the amazing features this machine has to offer, stop into one of our locations today! Don't forget about our guide classes and specialty classes to help you learn your machine and bring your ideas to life.
View our selection of Pfaff machines.
WELCOME TO THE WORLD OF PFAFF®
For over 150 years, PFAFF® has developed premium sewing machines distinguished by their sophisticated appearance, superior performance and exhibiting ultimate design freedom.
A close watch on industry needs and trends has become increasingly important as sewing has evolved from a necessity to a form of creative expression. And this evolution is something we take very seriously. It has inspired our product development to be driven by insight, not just demand. And as a result, our products embody the innovative technology and best-in-class craftsmanship required by today's most passionate creators — required by those who wish to stand out in a crowd.
We believe the search for individuality will always be in style. Perfection starts here™.
800+ Embroidery Designs
Customize your projects with 27 built-in embroidery techniques; 790 (42 exclusive) embroidery designs; and unique specialty stitches such as Radiant, Triple Ribbon, Floating, Lace and Off-The-Edge techniques. Over 800 Stitches – Floating Stitches, Radiant Stitches, Single, Double and Triple Ribbon Stitches, Lace Edge Stitches and Stacking Stitches for sophisticated design. Also, our exclusive Stitch Creator™ gives you the freedom to develop your own original stitches, or modify any built in stitch, up to 9mm.
UNIQUE STITCH TECHNIQUES
Triple Ribbon Stitches (10)
Floating Stitches (23)
Radiant Stitches (13)
Stacking Stitches (30)
Lace Edge (6)
Biggest and Brightest Workspace
View your entire workspace over the widest area possible (12.2″ from needle to arm and 5.5″ of height) regardless or project size and without any impediments in your line of sight. Plus, the PFAFF creative icon machine has positioned innovative lighting at the most beneficial points for viewing angles so well-designed it can accommodate any project.
Swipe, Pinch and Zoom
Swipe, zoom, pinch, and personalize on the 10.1" full color screen. Create what you've always imagined with the largest, most customizable and intuitive tablet-like display.
WiFi & MySewNet Connectivity
Connectivity means machine updates, real-time alerts, and status updates on your projects when you're on the go. Also included is:
mySewnet cloud storage
PFAFF SewNotice alerts and auto software notifications
PFAFF ImageSitch for integrated apps
Enhanced IDT™ Technology
Expand your creative horizons with this legendary PFAFF feature. Now enhanced to be even better, our Integrated Dual-Feed Technology continues to improve by feeding on all types of fabrics for precise stitching and perfect seams every time.
Power, Stability, and Precision
Make the most of PFAFF strength with the most forceful needle pressure ever (150 nwt – 90% increase). This produces stellar results even when manipulating difficult fabrics. The revamped design also reduces vibrations, giving you the stability you need to deliver the most precise results.
Fully automatic needle threader — Threading that needle has never been easier! The new, fully automatic needle threader on the PFAFF® creative icon™ is convenient, easy and precise!
New fully automatic needle threader and Enhanced IDT!
And of course your PFAFF® creative icon™ features PFAFF's unique Precise Positioning for embroidery perfection! Perfect matching for borders, continuous designs, and more!
Bigger Size for Creative Freedom
Massive Working Area
12.2in x 5.1in (310mm x 140mm)
Largest Included Hoop
14.11in x 10.2in (360mm x 260mm)
More Height under Sewing Head
3in (76.2mm)
Bigger Screen
10.1in (257mm) – 68% Bigger
Extended lines on Stitch Plate
2.5in (63.5mm)
Increased Bobbin size by 30%
Smart, Computerized Interface
The fully-reworked Graphical User Interface, PFAFF Help Center, User's Guide, and Getting Started are built to advise and inspire sewists.
Bigger Bobbins! 
Your PFAFF® creative icon™ features 30% larger bobbins!  Whether you're embroidering, quilting, piecing, or sewing – anything – you can stitch longer, further – without stopping to change the bobbin! And when you do – you can rewind from through the needle! That means less time spent on bobbin changeouts or having to conceal a start/stop – and – more time to sew!  (And who doesn't need that?!)
Stop using your valuable time changing bobbins!
Enhanced Shape Creator™! 
Shape Creator™ lets you use virtually any stitch and many embroidery designs and configure them into shapes! Think – frames, borders… perfect for highlighting a monogram or creating a frame for your custom quilt label. Or create just about any shape from any motif! It just got…. even better!
Combine a stitch or embroidery with Shape Creator™ for your custom design – right on screen!
Stitches!  Stitches! Stitches! (Over 800 Embroidery Designs and Techniques!)
"I don't need all those stitches…" We hear that all the time. But you know you want them!  But once you have them you'll use them!  Your new PFAFF® creative icon™ has some amazing unique new stitches created from unique PFAFF techniques – whether you sew home dec, quilt, create garments – You. Need. These. Really!
You'll drool over these exclusive new triple ribbon stitches!
— Triple Ribbon Stitches – So many ways to use these beautiful stitches!
— Floating Stitches – Stitch shapes virtually float on fabric,  no connecting stitch showing!
— Radiant Stitches – Gorgeous stitches sewn out in a perfect curve – and it's so easy! All kinds of things you're going to want to embellish with Radiant Stitches! Stitch on curves and lines on any of your projects! Great for necklines, sleeves, and any other circular designs! These are a must see in person (come in – we'll show you!)
— Lace Edge Stitches – Create lace edges along your fabric right on the sewing machine!
— Stacking Stitches – Layers of lovely stitches combine at your hands, on your machine, for even more added detail on any creation!
Plus – Your new PFAFF® creative icon™ includes a Signature Collection of exclusive designs, and some exclusive fonts!
Free guide classes included with purchase at all Moore's SoCal locations. Click here for more information.
0% Interest for Up to 60 Months
On purchases of $300 or more made with your Sewing & More credit card. Terms of 6 to 60 months available.
Apply for your Sewing & More Credit Card now!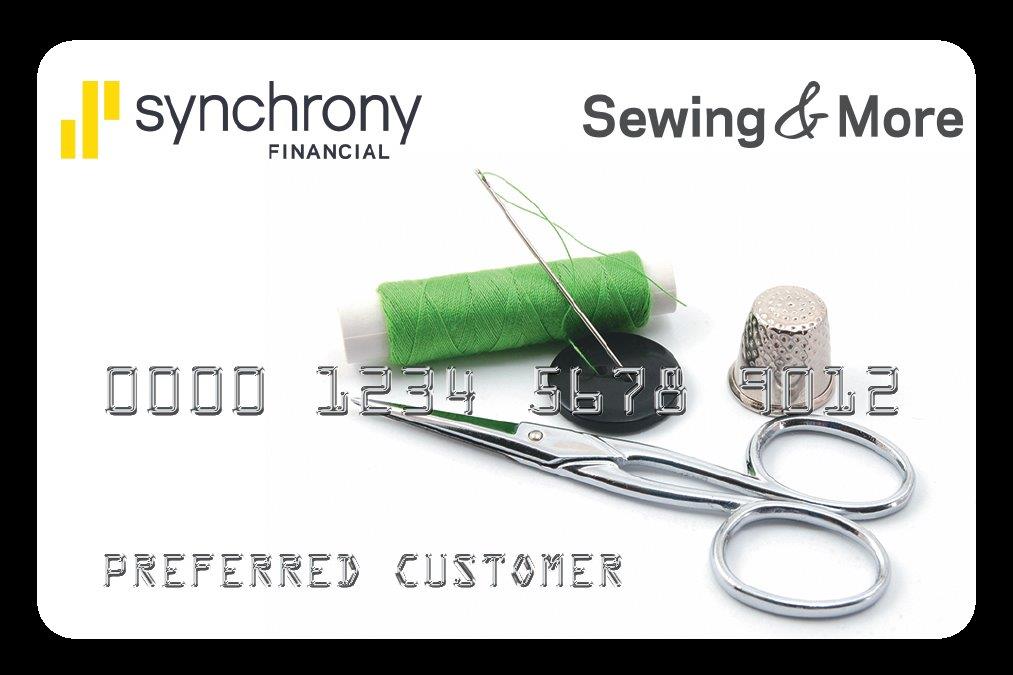 Get Pricing Info Direct from George Moore
More information about pricing for this amazing sewing machine is available directly from our owner, George Moore.
Just fill out this form and George will call or write you as soon as he can.
For better service, tell us about your sewing skill level and your current machine in the message section.
Thanks in advance for your inquiry!
Special Access Program
Prices and online sales for this product are available through our Special Access program.
Please fill out and submit this form, and we will get back to you as soon as possible to enable this feature for you.
Thanks in advance for your inquiry!
[contact-form-7 404 "Not Found"]
Subscription Pricing Info
Please contact us for info on processing your subscription. We can go through your options and sign up
Thanks in advance for your inquiry!
[contact-form-7 404 "Not Found"]
Synchrony Financing Available
Applying or using your Synchrony Sewing and More card is easy. Just shop normally, then click the "Pay with Synchrony" Button as the payment option during Checkout. It looks like this:

Moore's Sew has partnered with Synchrony Financial to help make your purchases over $150 easier with the Sewing & More credit card. Through the credit application below, you may be eligible for credit with different repayment options starting at 0% interest for 6 to 72 months depending on the size of your purchase.
Here are some of the popular options:
For purchases $150- $999, 6 months with pay, deferred interest on purchases
For purchases $1000- $1999, 12 months with pay, deferred interest on purchases
For purchases $2000- $4999, 24 months with pay, deferred interest on purchases
For purchases $5000- $6999, 36 months with pay, deferred interest on purchases
For purchases $7000- $8999, 48 months with pay, deferred interest on purchases
For purchases $9000 and higher, 60 months with pay, deferred interest on purchases